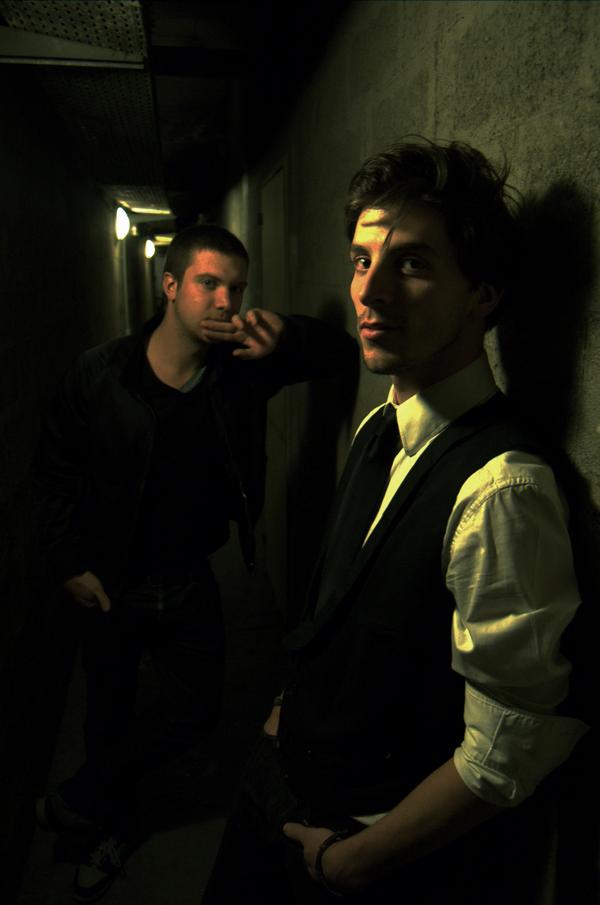 Hotel Manufacture
Genre
: Folk, Pop, Alternative
Biography
:
Recently formed, this duo of young artists aims to propose a music evasive to those who have the happiness to prick up their ears towards an iceberg. Both who gone through different registers, from French variety to Rnb for Alexandre, from electro to jazz for Ugo, they both turned in the direction of pop / folk in the same period, the one of doubts and revival that inspire you one music at 3:34am while the polar bears are still sleeping. So, What About Penguins ? No matter, what is important is to break out.

Members
:
Alexandre (vocal, guitar, text composer)
Hugo (piano, chorus, xylophone)
Discography
:
coming soon
Version française :
Spoiler:

Formé récemment ce duo de jeunes artistes cherche avant tout à proposer une musique évasive à quiconque aura le bonheur de tendre l'oreille près d'un iceberg. Tous deux étant passe par des registres très différents, de la variété française au RnB pour Alexandre, de l'électro au jazz pour Ugo, ils ont tous deux bifurqués dans le sens de la pop/folk dans la même période, celle des doutes et du renouveau qui vous inspirent des musiques à 3h34 du matin alors que les ours polaires dorment encore. Bref What About Penguins ? Peu importe ce qui est important c'est de s'emporter.